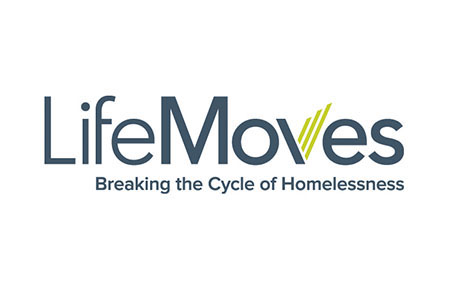 Breaking the cycle
The face of homelessness across Silicon Valley is changing. With housing costs at an all-time high, many hard-working families can't keep up. LifeMoves, an innovative charitable organization, serves thousands of Bay Area homeless families and individuals annually by providing them with resources on their path to self-sufficiency.
 
When LifeMoves came to Sliced Bread to help them design a new Google Grant funded program to keep people off the streets for the long haul, we were thrilled. And as we internalized their mission, we found more than just a platform that works for people in need. We found a way to help break the cycle of homelessness.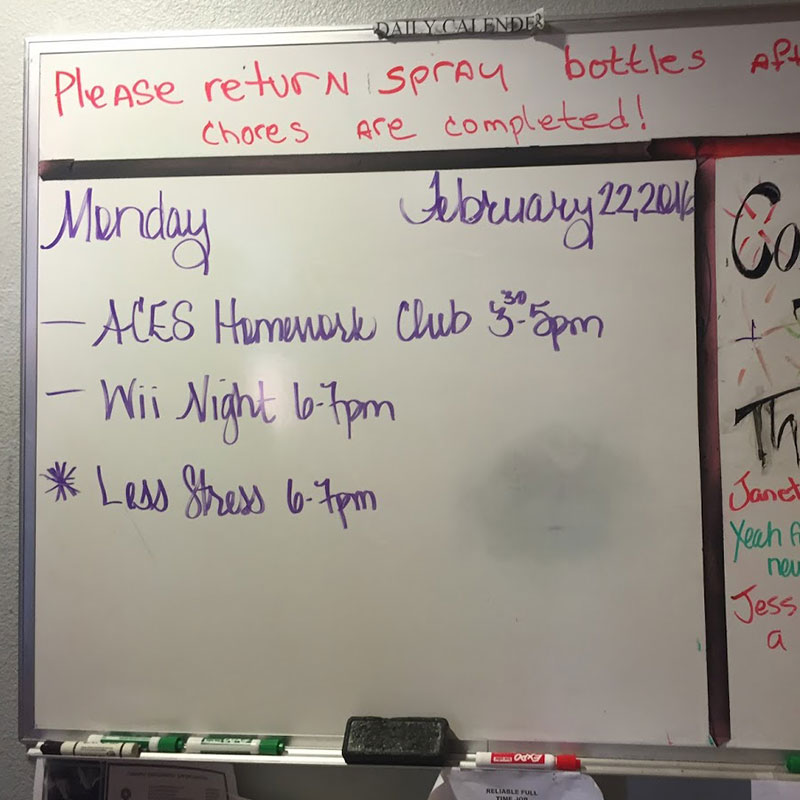 Finding a link to the future
While LifeMoves understood how successful their program was for moving people toward self-sufficiency, they had no knowledge about how residents fared upon leaving their program. We visited several of LifeMoves' shelters and spoke with residents and case managers. We also visited former clients in their new homes, and learned about their struggles to maintain stable housing after leaving the shelter.

Three things stood out from our conversations:
After months of residing in LifeMoves' housing, leaving the shelter for total independence felt like wandering into the unknown—exciting, but also scary.
Personal connections are key in finding and maintaining housing, but these folks are not networking gurus.
Any digital program must be started during the client's stay at the shelter.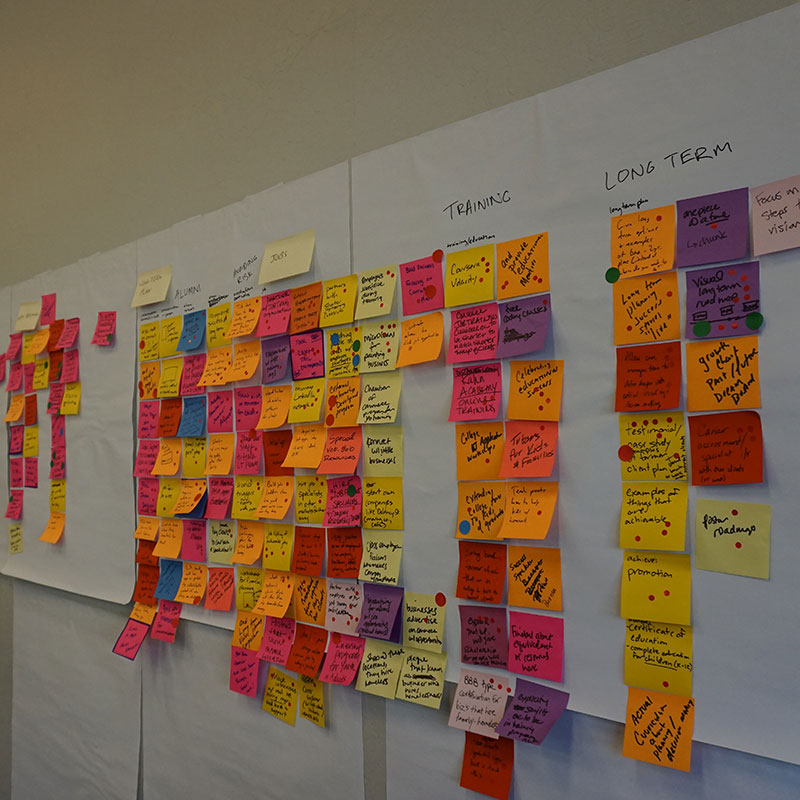 A smorgasbord of ideas
Equipped with what we learned in the field, we brought the LifeMoves team in for cookies, milk and a brainstorm. This conversation produced plenty of ideas—so many ideas, in fact, that we needed to put on our rapid experimentation hats in order to sort them all out.
Our prototyping involved five services to help people stay connected with LifeMoves via SMS and email:
Chore coordination
Discussion groups
Motivational tips
Reminders
Surveys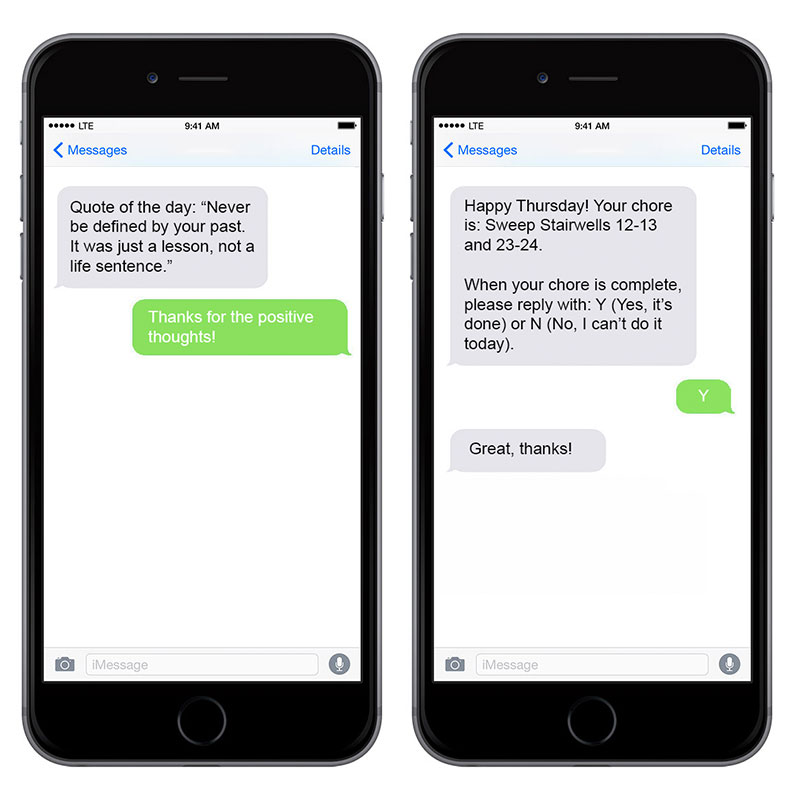 We're off to see the Wizard
We found that all five concepts required both SMS and email. Without a good out-of-the-box technology option to implement, we busted out a quick Wizard of Oz-style experiment. Our designers got behind the curtain and pretended to be intelligent messaging systems. We identified which ideas got the most traction, in addition to uncovering any technical and logistical issues we'd need to hammer out.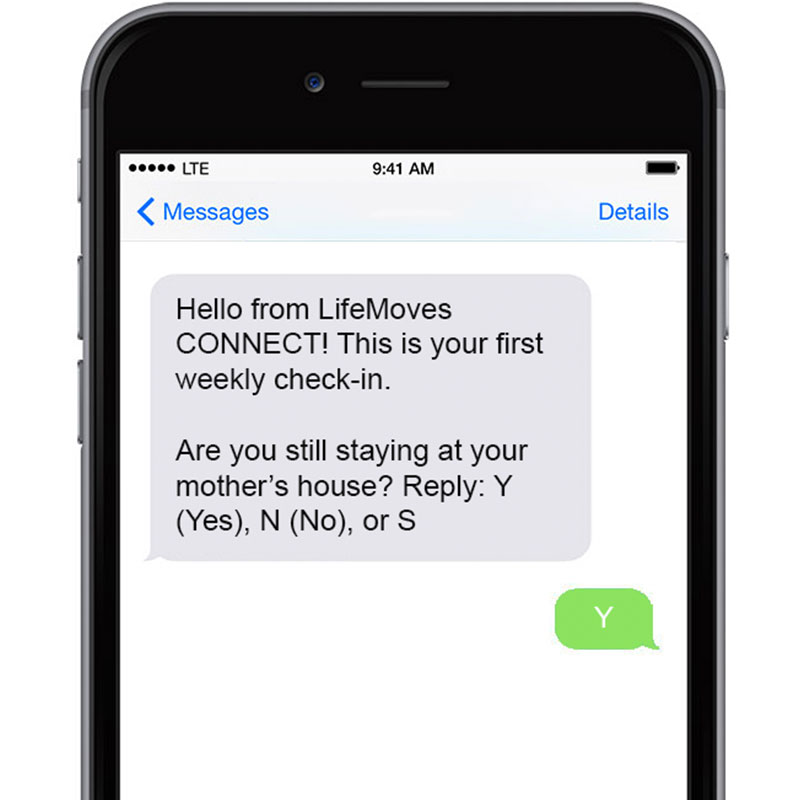 We're not in Kansas anymore
By testing all five concepts, we found ourselves on the yellow brick road to something new: LifeMoves CONNECT. Its services will include:
A set of tools to ease the transition from the shelter to independent living
Hooking clients up with the technology while they are in the shelter so they learn how to use it before they leave
Ongoing text- and email-based services after clients leave the shelter
Short, frequent questionnaires to proactively address problems clients might be having before they lose their housing
The Results
Sliced Bread is currently working with LifeMoves to move from program design into a large-scale, two-year pilot of the CONNECT program. We'll report the results here!​