WeatherBill has just launched our new site design targeted at farmers and insurance agents. Following several rounds of rapid iterative design and Fast Insight user testing, we developed a user experience that educated customers about the unique process for purchasing WeatherBill's insurance, provided insight into their current risk, and offered a simple yet powerful information architecture.  Here's what Greg Smirin, WeatherBill's Vice President of Marketing and Product, had to say about our work:
"SlicedBread was a dream to work with. They're smart, creative and took the time to understand what our users really wanted - and needed. The whole WeatherBill team can't wait to work with them on the next project."
A few of our favorite features
Doormat drop down menu for WeatherBill products: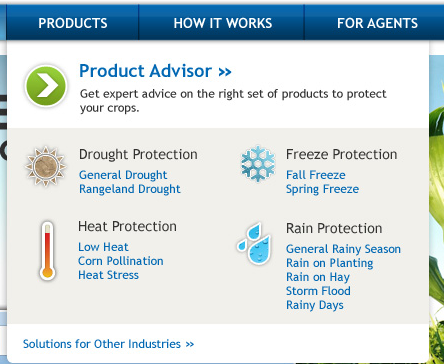 Clear infographics that communicate a farmer's current risk: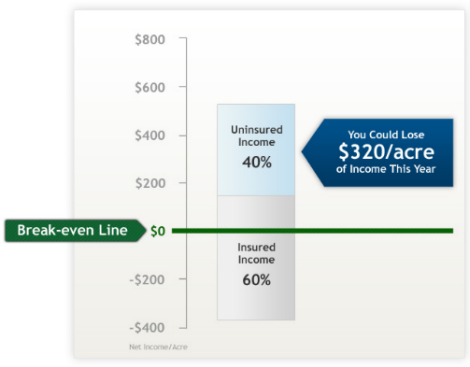 Beautiful visual design: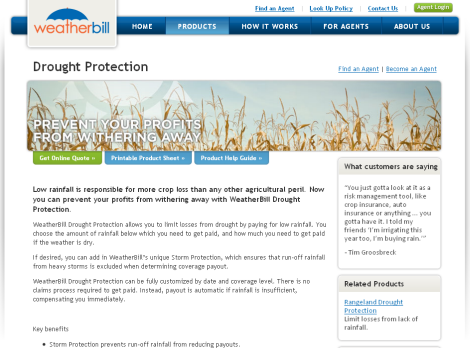 To check out the site for yourself, visit www.weatherbill.com.
Share this: