Brains. Beauty. Chicken coops.
Yeah, our team has it all.
We've put together what some of our clients call a, "stable full of unicorns" and we're more than happy to share a few with you. We're a team of teachers, dreamers, thinkers and tea drinkers who love working together to create experiences that change human behaviors for the better.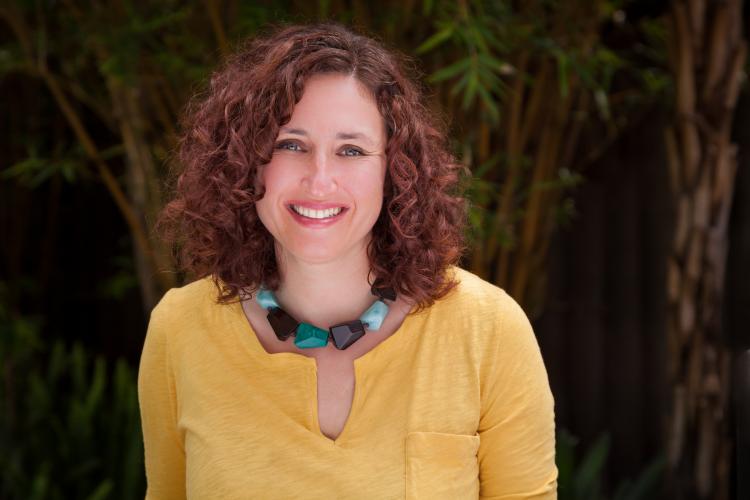 Julie Stanford
Principal
A Little About Julie
Julie's favorite thing in the world is to help companies use design thinking to reinvent a product space. She has particularly been a thought leader in techniques for needfinding research, rapid experimentation and cross platform experience design.
Julie is also a recognized educator at Stanford, where she is on the faculty of the d.School and the Computer Science department. 
Julie has a BS in Symbolic Systems and a MA in Communication, both with a specialization in Human Computer Interaction from Stanford University.
Favorite Things

Country Levain

Capybara & Lemur

Lady Londonderry

Stinson Beach, CA & Paris
Ellen Siminoff
Principal
A Little About Ellen
Ellen gets her kicks by creating user-centered design strategies. No really, she does. As a Principal and Founder of Sliced Bread Design, Ellen manages company operations and spearheads project strategy. She's worked with some of the biggest companies around, including Adobe, Hewlett Packard and Intuit. She's led design and research projects for everything from mobile technologies to voice interfaces to desktop and web applications.
Before founding Sliced Bread Design in 2001, Ellen was Product Design Lead at Financial Engines and a member of the research staff at Interval Research Corporation. She's just about done it all: taught courses in Interaction Design at Stanford University, published design articles, and presented at international conferences. Ellen graduated Phi Beta Kappa from Stanford University with a BS in Symbolic Systems and an MS in Computer Science with a specialization in Human Computer Interaction.
Favorite Things

Bread Pudding

Sea Lion

Rooibos Vanilla Chai

Mountain View, CA & The Beach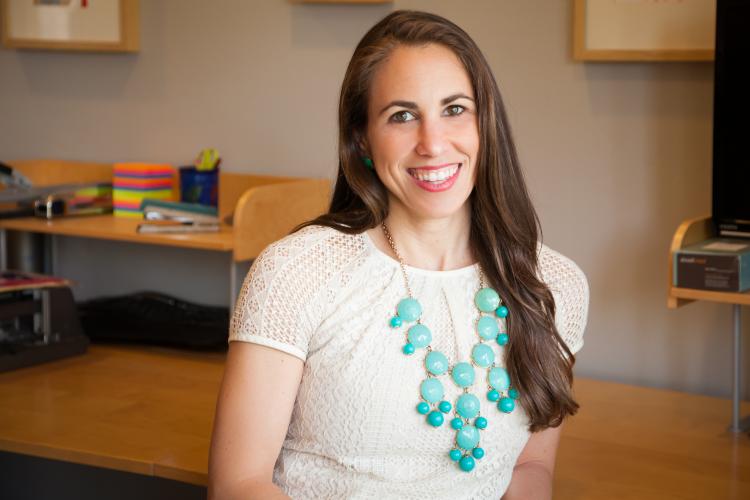 Mia O'Neill
Managing Design Director
A Little About Mia
Mia loves helping clients design compelling, totally usable products. As Managing Design Director, Mia works closely with clients to understand their needs, develop design strategies and produce engaging sandwiches…I mean experiences. Sorry. It's lunch time. Over the last twelve years, she's brought her insightful style to an amazingly wide variety of design domains including: smart grid, insurance, search, shopping, real estate, and even ran a research study with bunnies (seriously, you should ask her about it).
Before joining Sliced Bread Design, Mia was at Stanford University where she graduated with honors and earned a BS in Symbolic Systems with a concentration in Human Computer Interaction. While at Stanford, she performed HCI-related research at the Stanford Cognitive Psychology Laboratory and completed an independent honors thesis on shared representations in collaborative problem solving.
Favorite Things

Banana Bread

Sea Turtle & African Grey Parrot

Green Tea

Charlevoix, MI & Palm Springs, CA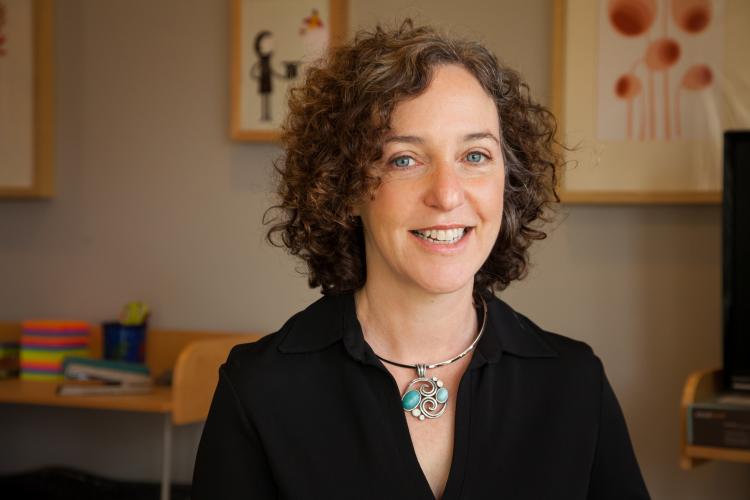 Kim Ladin
Design Director
A Little About Kim
Kim believes she's at her best when she partners with clients to develop innovative solutions based on a deep understanding of user needs. With a passionate commitment to producing the best work possible, she has designed data visualization software, consumer mobile apps, large financial portals, electric vehicle charging stations, intranets and more.
Prior to working with Sliced Bread, Kim was the Director of User Experience for San Francisco design agency Hot Studio (which was ultimately acquired by Facebook). Kim graduated Magna Cum Laude in economics and social science at Harvard University. She also holds patents related to blood glucose monitoring UIs (cool, right?), has spoken widely at design conferences, and has contributed to several books on web development.  
Favorite Things

Cake. Is that a bread?

Cockatiel, Horse & Dolphin

Coffee

Paris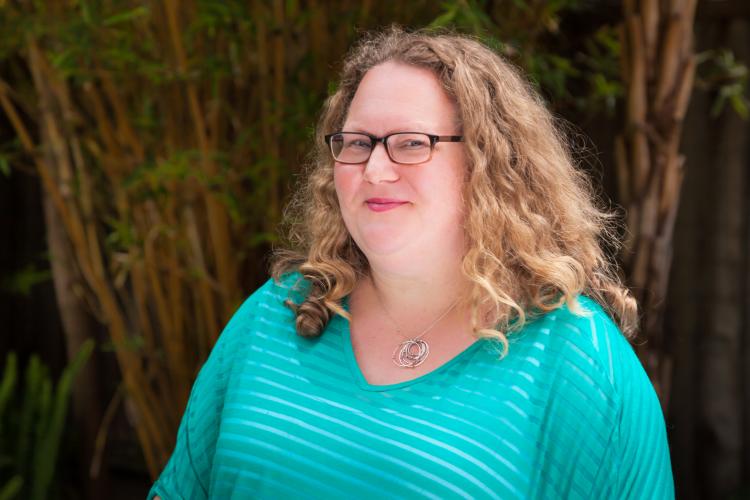 Jenny Oja Mailhot
Design Director
A Little About Jenny
In addition to having the coolest name in the office, Jenny helps companies identify strategic opportunities and solve challenging design problems. She's a design thinking expert and applies the process like a boss to all of her projects. She builds empathy through needfinding, develops design strategies based on insights, and creates innovative solutions through an iterative design and testing process. Say that ten times fast.
Previously, she worked at Adobe Systems as Design Manager for the Creative Suite products and prior to that as the design lead for early versions of Adobe InDesign (as it became the industry leader and basically took over the world). She has taught at the d.school at Stanford University and coaches and mentors about experience design. She has a BS in Computer Science from Stanford University, with a focus on Human-Computer Interaction.
Favorite Things

Rye Bread

Roseate Spoonbill

Mint Tea

Big Island, Hawaii & Luxor, Egypt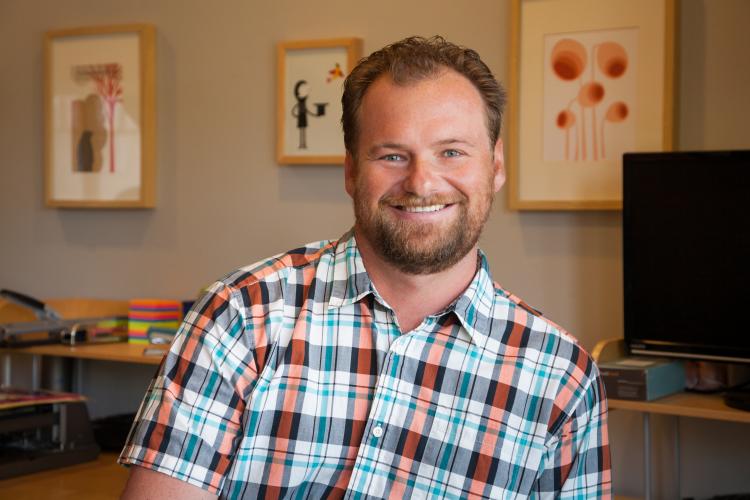 Jakub Skyba
Art Director
A Little About Jakub
Jakub's the Sliced Bread visual design guru. He ensures that products have both substance and style. As the agency's Art Director, Jakub crafts experiences that capture the essence of client's brand while keeping the desires of the user at the forefront.
With more than 15 years of experience with visual and graphic design, Jakub has a BA in Communications with an emphasis in mass media and advertising from the always-lovely University of California Santa Barbara.
Favorite Things

Focaccia

Tiger

Earl Gray with Almond Milk and Chia Seeds

Hanalei Bay
Not just another day at the office
Welcome to the Slice Bread home base. It's more than just an office, it's a unique office in a home, and it's been specifically designed to bring us closer together – while still giving us the space to work. Yeah, those are chickens. We have chickens.