All Posts
Launched: Intuit Health Benefits Center
After a few months of working with Sliced Bread to develop the concept, Intuit has just launched the initial version of  its health benefits center. This new experience is designed to help small businesses in California learn about choosing the right health insurance plan for their company.  Sliced Bread Design did all of the interaction and visual design for this Adobe Flex site. Intuit did the implementation.
 
In addition to learning about the different health insurance options, the site also presents the results of a survey Intuit has been conducting of what health benefits small businesses offer their employees.  Finally there is a place on the web where you can go to see what employers like you are doing for their employees -- a feature we think is pretty neat.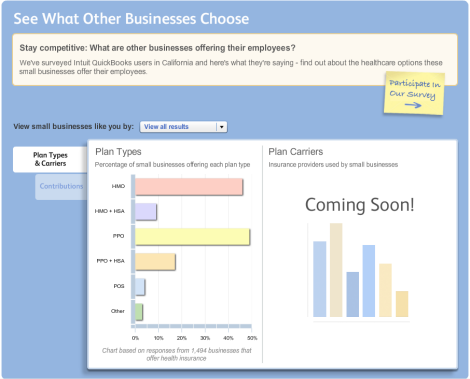 Needless to say we have worked hard with Intuit on the information design for this site to make complex insurance verbiage more transparent. We are very excited about how it has turned out and are even more excited about what is in the works for the future so keep checking back to watch it grow.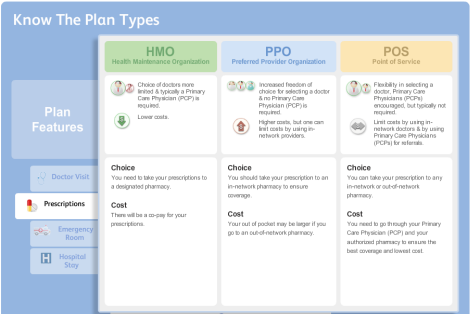 You can also join the feedback group (link at the top of the site) if you want to be in the group of customers we're working with to make sure that we create a site that really works for users. http://www.intuithealthbenefitscenter.com/
Share this: