All Posts
New projects: Yummly & iConstituent
Economy be damned, we've just started working with 2 new clients in really interesting spaces.
Yummly is a start up looking at the intersection of food and the internet.  They're in stealth mode so that's all we can say for now, but we'll keep you posted.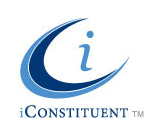 iConstituent is a more established company that provides email communication solutions to congresspeople. We're working with them on a visual refresh followed by a more comprehensive user experience redesign. We'll post pictures of our latest work as soon as we can! .
Share this: