Would you be mine? Could you be mine? Please won't you be my network admin?
NetHero asked us to help them create a product to help families keep their home networks and IT set-ups running smoothly. In the process, we learned that most people are completely mystified by their home networks. So mystified, in fact, they invent quasi-magical theories to explain network failures and performance problems.
To make home network troubleshooting accessible to mere mortals, we injected a bit of Mister Rogers into the product in the form of a friendly, calm, and approachable interface.
"The Sliced Bread team was absolutely amazing. The whole team took such care to understand our company's vision, product, and customers' needs, all while being a true pleasure to work with. Sliced Bread became true team members of our company and the result was a beautiful new foundation and design for the next generation of our application."
– John Orcutt, CEO, NetHero™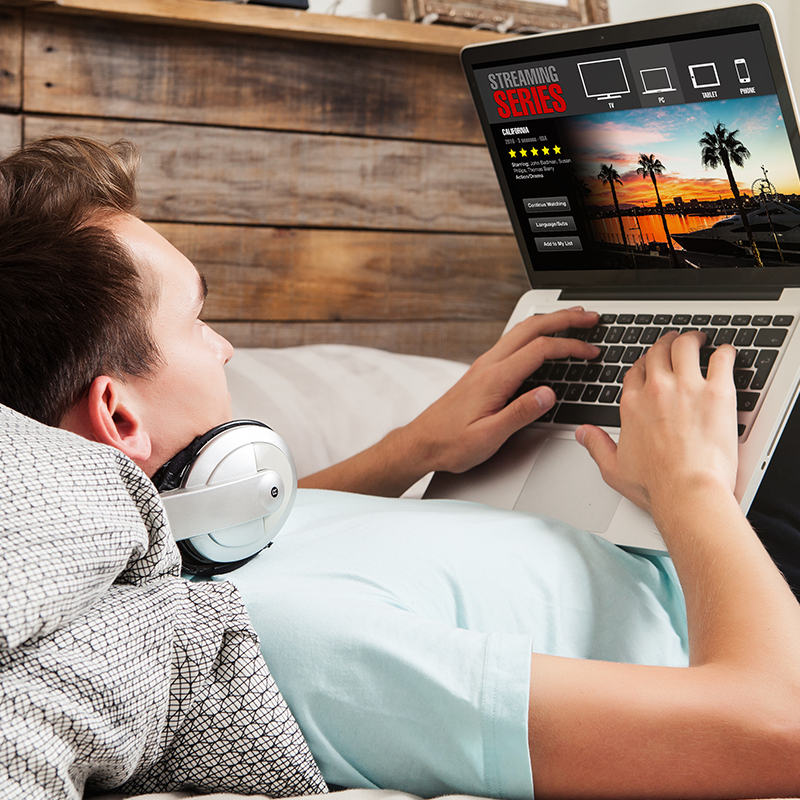 Stop chopping down trees!
After interviewing a bunch of families, we discovered one unanimous concern: they want their device working, and they want it working now. No one is really concerned with how "broken" their network really is, they just want a solution. Cat videos now! Most existing apps focus on the network's overall fitness, rather than ASAP fixes to get you back online.
We also observed some surprisingly magical thinking about network problems. One man theorized that the bamboo in his backyard was causing his network problems; another believed it had to do with seasonal variations in the leaves on his trees. They were actually chopping down foliage to try to fix their home networks.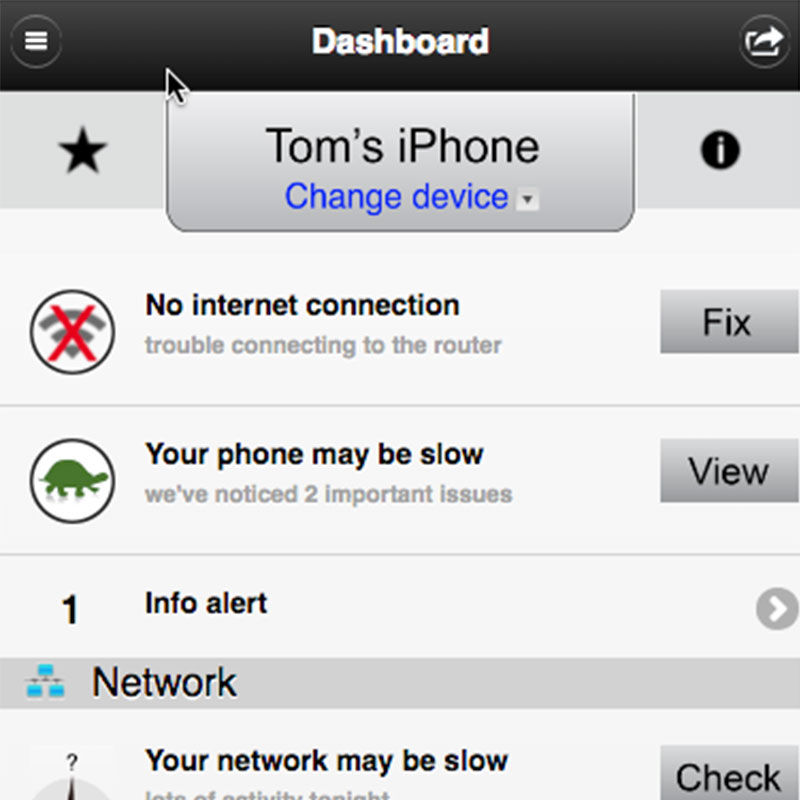 Just one more episode…
In order to produce binge-watch-on-Netflix-worthy results, we focused on a solution that diagnoses and identifies the exact issue the user is having. Our cross-platform experience clearly calls out the problem affecting the device in question, and provides actionable solutions to fix it.

Another insight gleaned from our research was that several people happily consulted a neighbor for network help. So, we decided that Mister Rogers would be a fitting personification for our network­ troubleshooting tool: a friendly, calm and enlightening neighbor.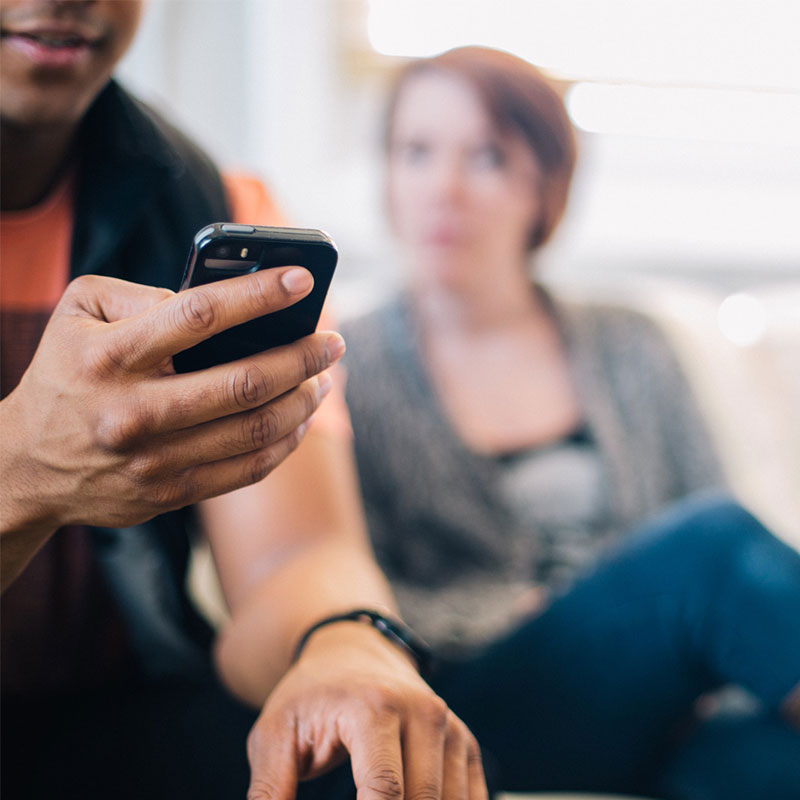 Power to the people
We brought in families to test the interface and allowed them to play around with the design in both mobile and desktop versions. After a few rounds of iteration, users were struck by their newfound power over their devices, their ability to understand what was happening with their networks and their ability to easily fix it without relying on expensive tech support or witch doctors.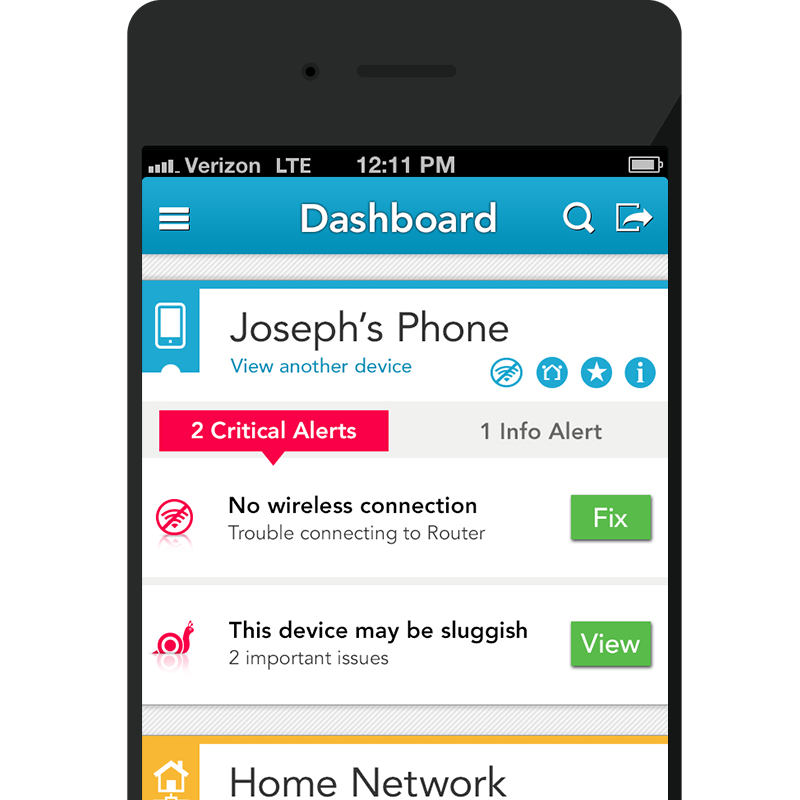 NetHero to the rescue
Once the interaction design was complete, we refined the interface with striking visuals. Being the Mister Rogers of the tech support world, NetHero wanted a clean, friendly, and bright design that would use simple language to help them solve their problems. We created a style that used primary colors to communicate hierarchy and highlight key information.
The Results
NetHero launched the experience, and the interface received rave reviews. PC Magazine called the user interface, "clean, modern and easy-to-navigate."