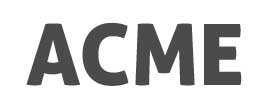 .EXE marks the spot
ACME's (Not their real name, obvi) product dev team came to us with an interesting yet classic problem: work product was scattered all over the place, leading to employee frustration and lowered productivity. In short: no one could find anything and it was really freaking annoying.
 
Uncovering some critical insights allowed us to pivot our strategy from knowledge management to knowledge sharing, and to help ACME craft a long-term roadmap to find their buried treasure (or, you know, quantifiable results).
"Sliced Bread gave us a deep empathy for the employee experience and a solid roadmap for quick and long-term wins. Sliced Bread was fearless and efficient, always finding clever ways to keep things on track and moving forward. We look forward to future partnerships."
– Our client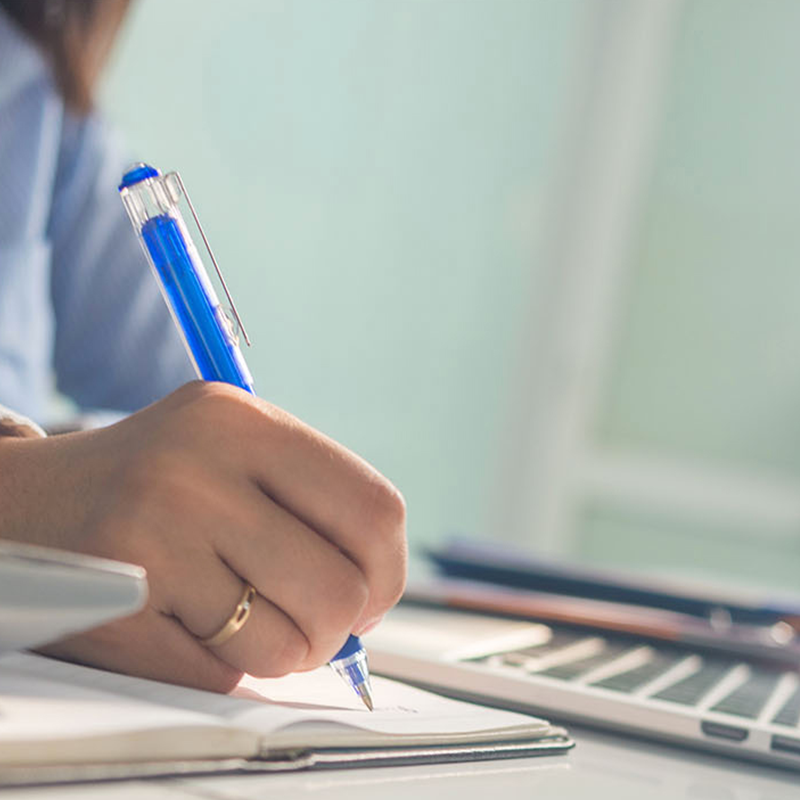 Cap'n Hunch
To start, we proposed a program of needfinding through a journal study. Our "aha!" moment came when we realized that it wasn't more docs people needed, but fewer. The real problem was that folks couldn't figure out whom the heck to talk to when they had a question. Simple solutions – like a shared directory of who was working on what projects – were the real answers. More connecting, less collecting.
User Discovery Techniques:
Journal study for software engineers
In-depth interview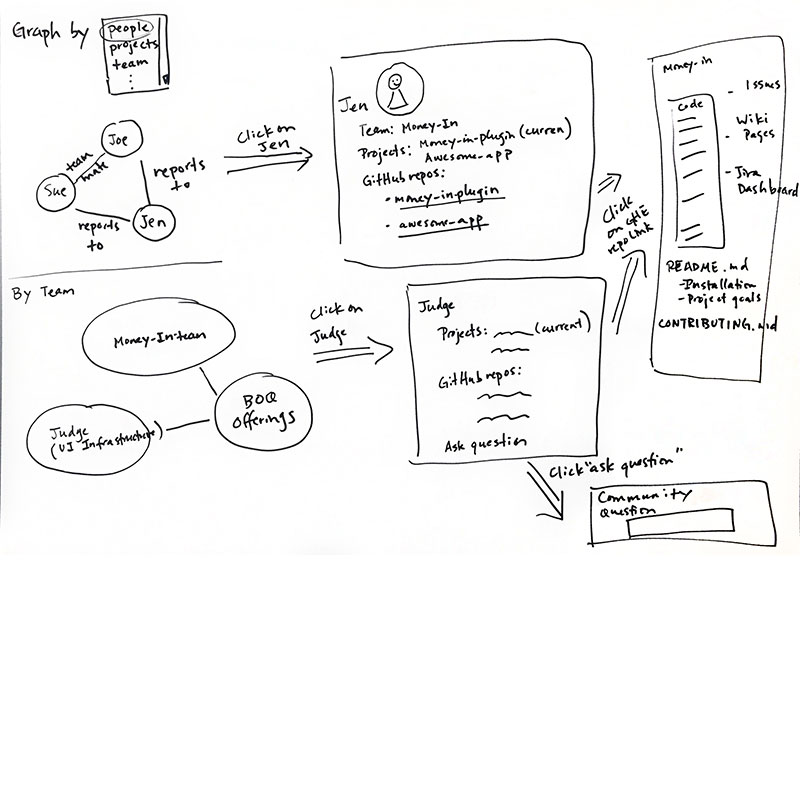 Walking the wiki plank
We put ourselves out there by creating a 3-week rapid prototyping experiment to test possible strategies. For the test, we created a quick-and-dirty directory of both internal teams and software components. Sliced Bread set up a wiki site for the new directories, allowing us to gather feedback from developers.

Data collection sources:
Jira dashboards
Github repositories
Wikis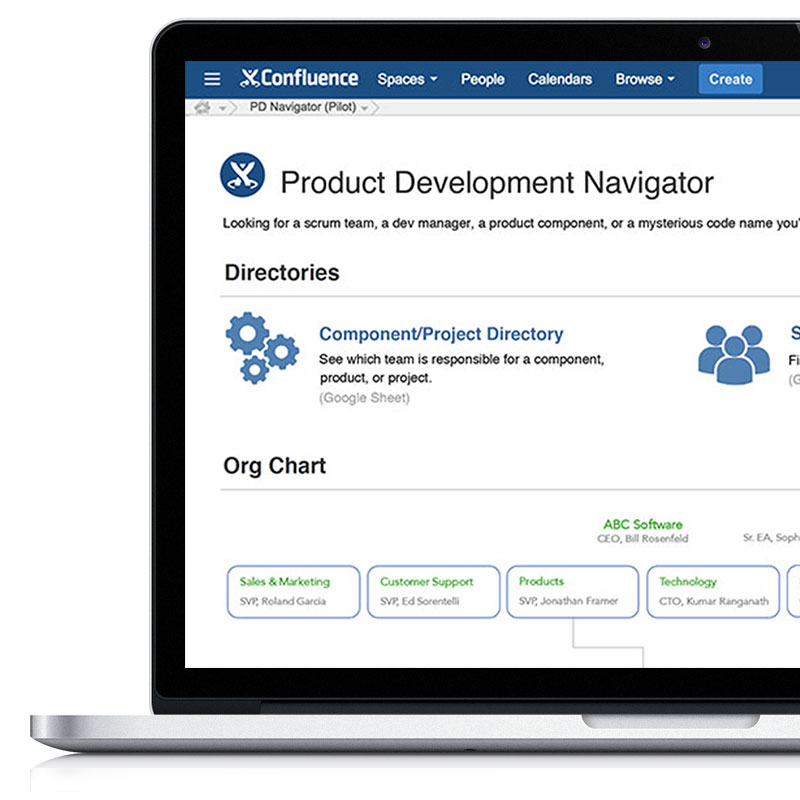 Hook me up
We ran a pilot test of the directory idea with a group of employees. Feedback showed that the new directories successfully helped engineers hook up with each other's work. Right on. But the experiment also pointed out other existing snags in gathering and maintaining everyone's data. Bummer.
Feedback sources:
Click tracking
Online surveys
Group lunches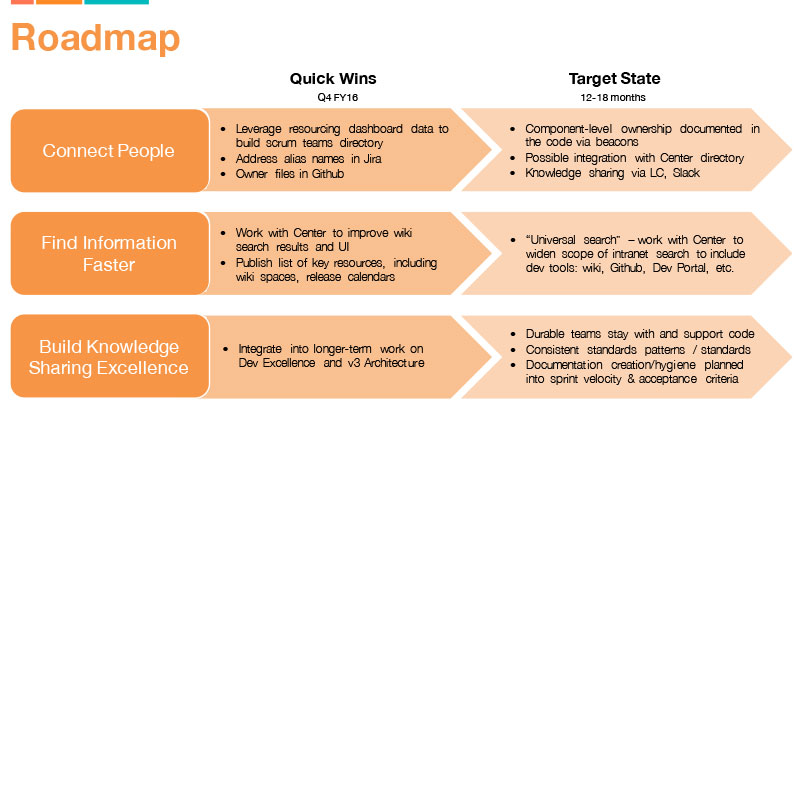 Buried treasure
In the end, the experiment showed us that ACME should most definitely reuse their existing platforms and create a much-needed company-wide directory of who was working on what ASAP. We also picked out some existing folks in the organization that could lead the charge and created a map to help them find the gold buried just below the surface.
The Results
Clarified a vague but pressing problem that was dragging down productivity and morale.
Helped the client avoid launching a new, large-scale platform that may not have solved the actual problem.
Helped craft a strategy that fit seamlessly into the larger organization.