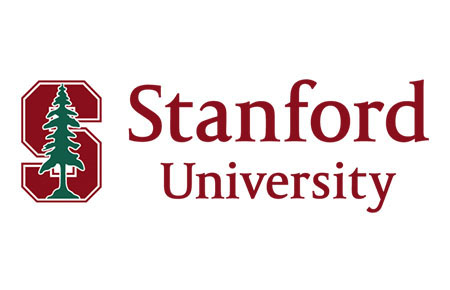 Giving Stanford students a window into the world of design thinking
For the past six years, members of the Sliced Bread team have taught design and user research classes at Stanford University. Starting with our first class at the d.school in 2010, our relationship with Stanford has now expanded to include work with the Computer Science Department and the Stanford Center for Professional Development.
 
We can get some tough questions from clients, but they're no match for the musings of curious business students! Teaching at Stanford allows us to keep our minds sharp while giving insight and guidance to others. It's a great gig if you can get it.
"Teaching with Julie is truly inspiring… she makes even the seemingly mundane come to life.  I can't think of anyone I'd rather teach with or who brings such a fresh perspective into the classroom."
– Pam Hinds, Professor Management Science and Engineering, Stanford University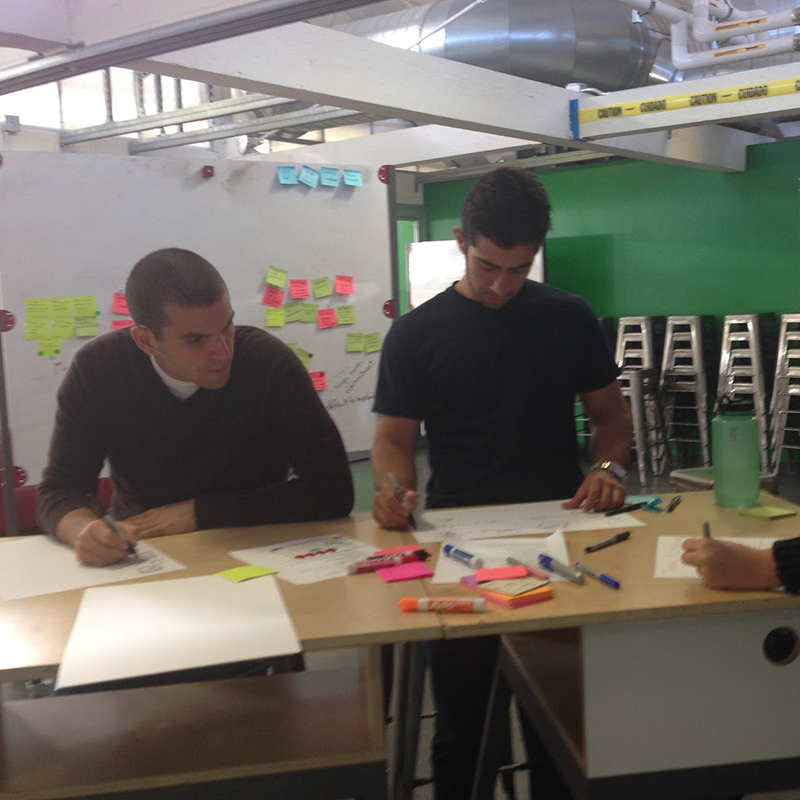 Rapid Experimentation
Rapid Experimentation, a d.school course, focuses on techniques for quickly evaluating ideas by testing the underlying assumptions. Should I tweak my thought process or pivot completely? Bridging the gap from ideation to prototyping, this class asks students to think about what could go wrong with their ideas and then teaches them proactive methods of experimentation to avoid pitfalls. Co-taught with Professor Pam Hinds from Management Science and Engineering, this class asks students to stop trying to look smart and instead to start with "I don't know."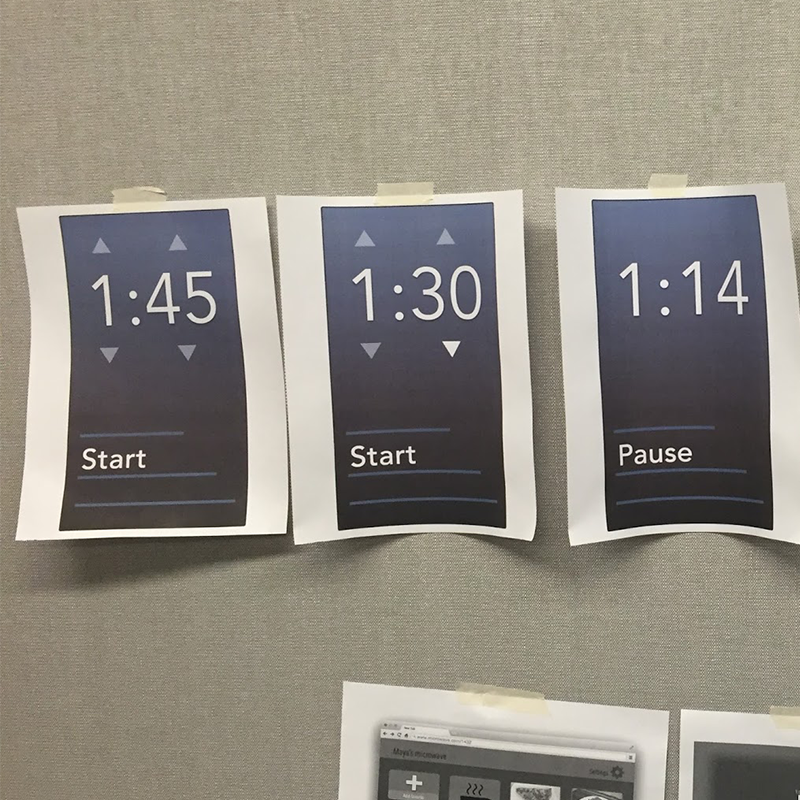 Interaction Design Studio
Co-taught with Professor Michael Bernstein and fellow designers from industry, Interaction Design Studio is an advanced computer science course focused on design thinking as applied to digital product design. The coursework takes a closer look at the process involved in feature identification and goes deep into user interface design. Patterned after the beaux-arts school of critique, Interaction Design Studio serves to grow strong designers and stronger thinkers.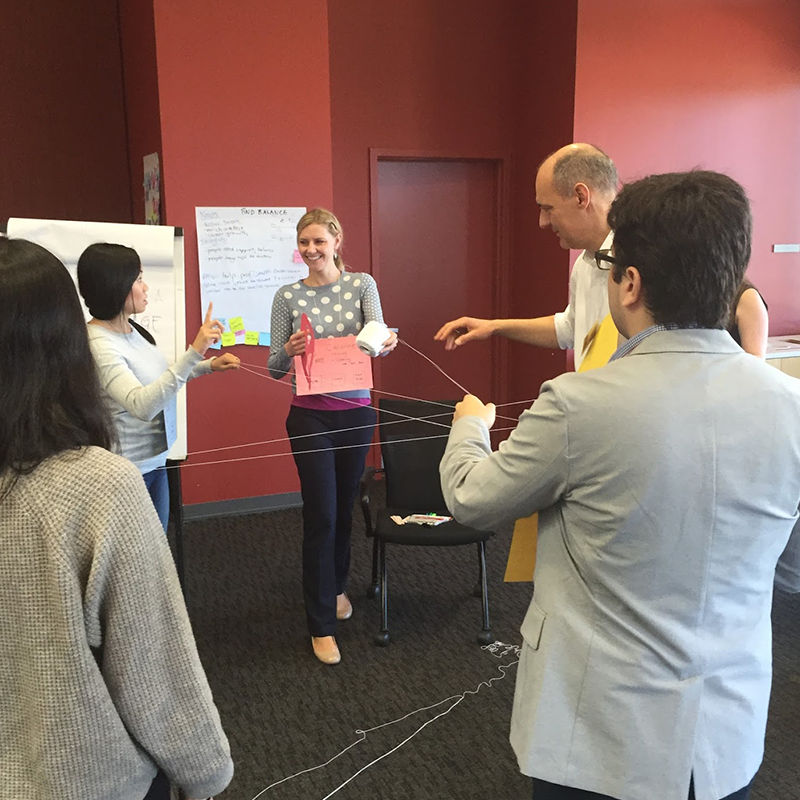 Product Innovation through Design Thinking
The highest-rated course in the Advanced Project Management Program of the Stanford Center for Professional Development, Product Innovation through Design Thinking features a dream team of Stanford professors and Sliced Bread designers. Over two and a half days, mid-range executives learn to apply the design thinking process to their work, from soup to nuts.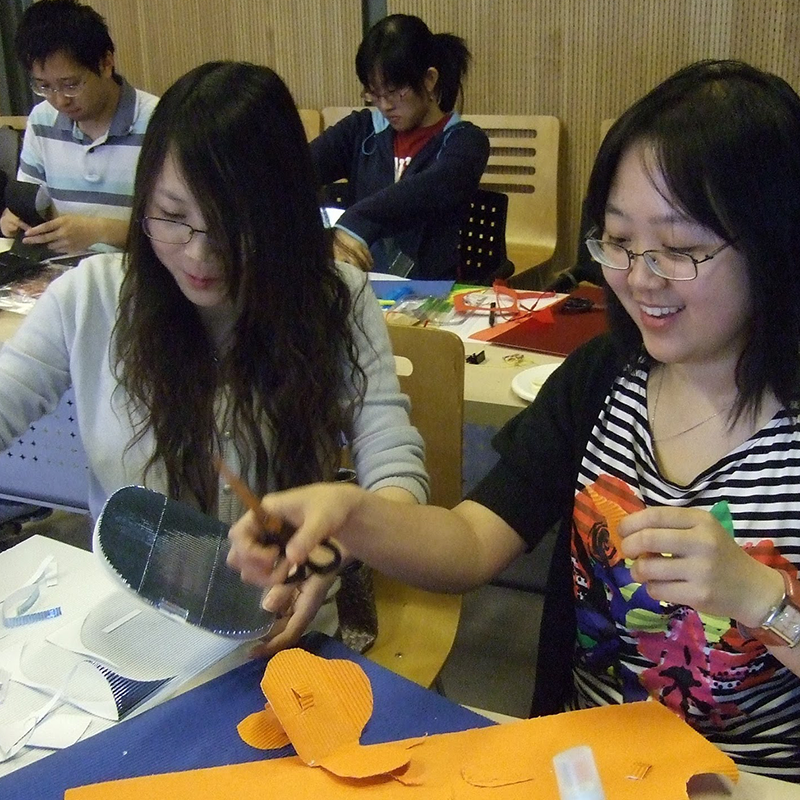 Cross-Cultural Design
A partnership between Stanford and Peking University in China, the Cross-Cultural Design program allows students from both universities to collaborate. Our students, in turn, gain valuable experience in designing for and working with other cultures in the context of a service project for China.
The Results
Just like all great teachers, we're also lifelong students. Our constant immersion in the process of design thinking allows us to ask ourselves the tough questions and refine our craft. Not surprisingly, we learn a lot from our students, too. As we share our knowledge, we open doors for hundreds more potential designers. If any client wishes to integrate design thinking into his or her own work, we are there to ignite the spark.